Star Wars Action Figures & Collectibles
Shop through a huge galaxy of action figures, toys and collectibles from the past two decades!
Star Wars Action Figures & Collectibles
Browse by Collectible
Action Figures by Series
Revenge of the Sith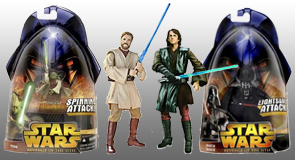 Action figures from the Episode 3 movie released in 2005.
Power of the Force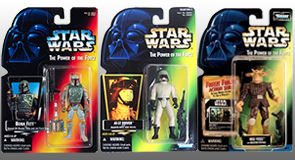 The return of Star Wars figures in the 1990s since the original Kenner 1970s figures.
It all began in 1978 when Kenner released the first Star Wars 3.75" action figures in the Early Bird and 12-back collection. Since the original Kenner figures, Hasbro has continued to explore all depths of the Star Wars galaxy with dozens seriesa and hundreds of figures. Andrew's Toyz has an extensive selection of figures over the past two decades including the latest items from Rogue One: A Star Wars Story.
Select Featured Star Wars Items: